Singapore Green Building Council
For
Singapore Green Building Council
Scope
Identity
Web Design
Web Development

Brief
Created to promote sustainable building design and practices, the Singapore Green Building Council (SGBC) approached us to develop their identity and web presence. Corporate identity for them includes their letterheads, envelopes, application forms, a brochure, and namecards.
The logo, designed by Mr Tai Lee Siang, is a simple design of two young green leaves, appearing to germinate from text. The two leaves represent the public and private stakeholders in Singapore?s sustainable development programmes; when viewed together, they represent a synthesis of interests on a single stem ? the commitment of Singapore to do its part to conserve the environment. The green-and-grey colour scheme symbolises the Green Movement (of which the SGBC is part) and the industry?s practical approach to green buildings respectively. The border-free and pot-like layout of the logo also symbolises a culture of continual growth and openness of the Council.
The SGBC website required a robust content management system, so that it becomes the one-stop portal for industry news and events. A big part of the website lies on the Product Listing section, an online green building products database. Members of the site can upload and maintain their products and company info, reducing administrative work for the council.
1 of 2.
Identity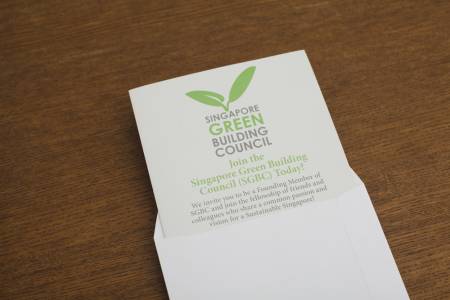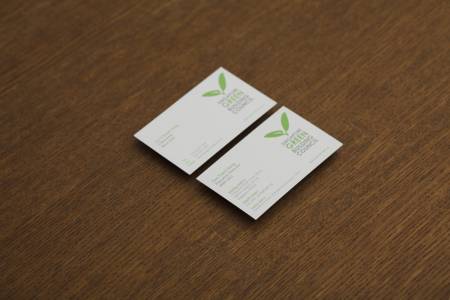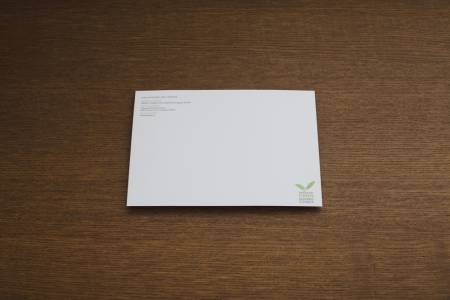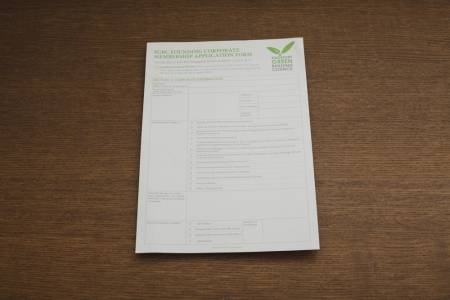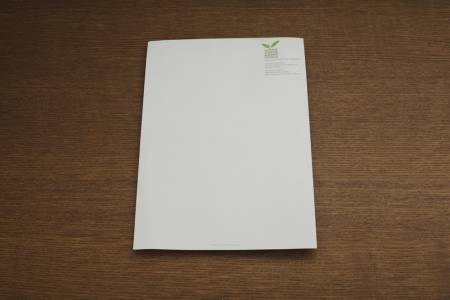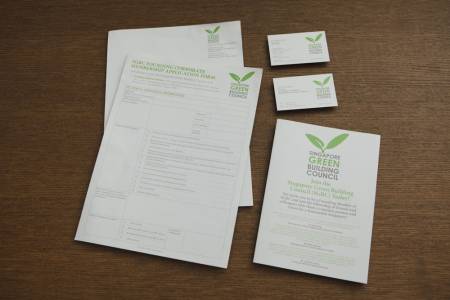 All materials were printed on Cyclus Offset paper, a 100% Recycled paper.
2 of 2.
Website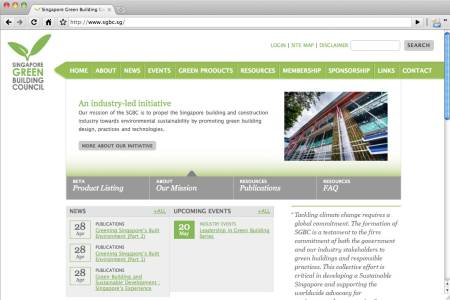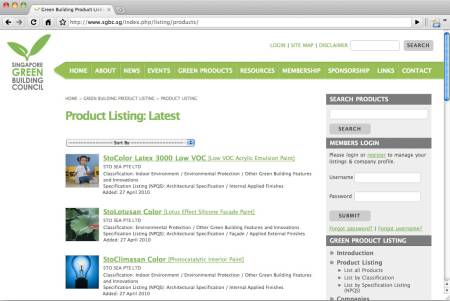 The Product Listing section, an online green building products database.