STAR (Art)
For
Singapore Teachers' Academy for the aRts
Brief
Design work for Arts faction of Singapore Teachers' Academy for the aRts (STAR).
1 of 2.
Inquiry In & Through Art
A publication on Art Education – An open-spine concept to reflect the idea of exposing something unseen, or usually ignored. Instead of covering up the spine with a thicker cover material, we deliberately exposed it. To accentuate the idea further, we designed the spine to have strips of colours.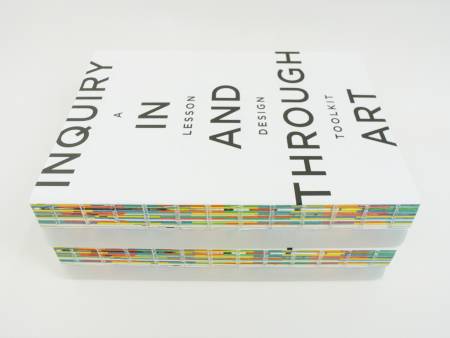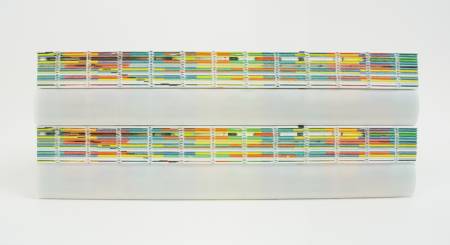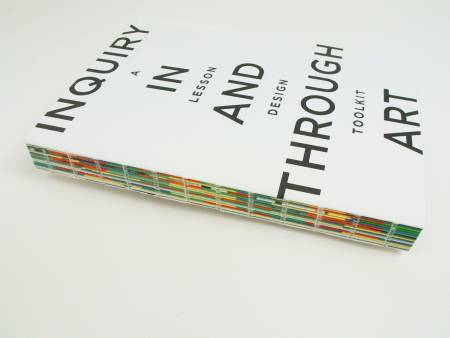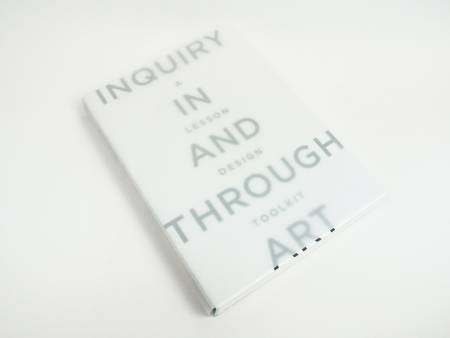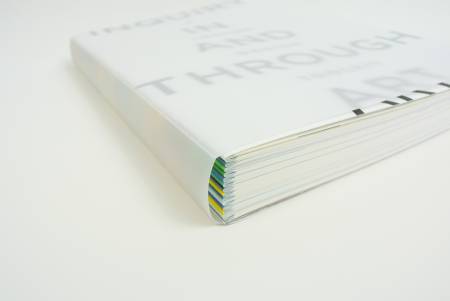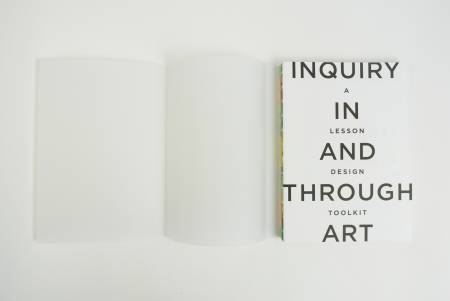 This cover design is clean and bold, referencing the letters chart at an optician. A translucent dust jacket for the book keeps it from wear and tear.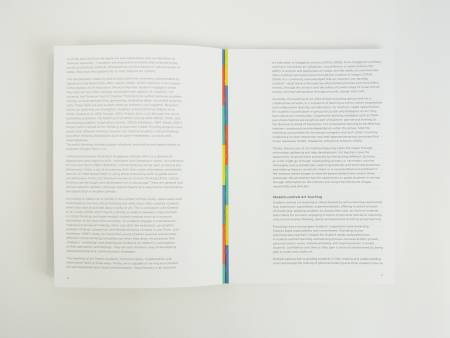 Text pages are clean and minimal. Thin strips of colour adorn the centre portion of the spreads.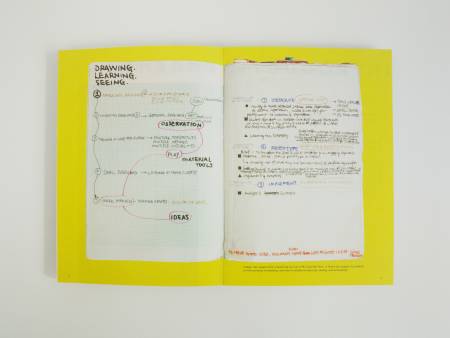 In pages where there's a possibility of placing larger images, we use a coloured background.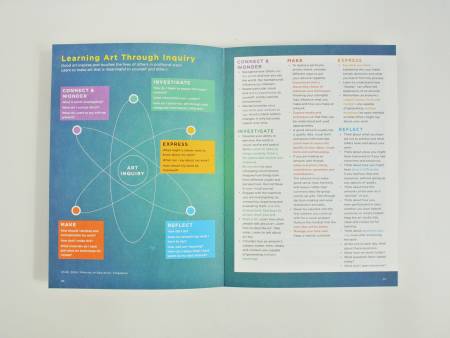 2 of 2.
a|edge 2015 Exhibition Catalogue
a|edge is an annual art exhibition that showcases the work of art teachers in Singapore. This exhibition encourages art teachers to sustain and continue honing their art practice, and enhance the professional excellence of the collective fraternity of art educators. Since 2012, the exhibition theme uses graphical symbols and punctuations to convey an ongoing, playful conversation within the fraternity.
For 2015, the use of the ellipsis (…) was chosen as the trigger and guide for the exhibition. Traditionally used as an indication for a leading statement, an unfinished thought, or a slight pause, ellipsis is also used as an omission of a specific noun in certain styles of writing. A series of three dots, it could also represent thoughts and reflections of individual or collective past, present and future.