The Book Council
For
Singapore Book Council (National Book Development Council of Singapore)
Scope
Web Design
Web Development

Brief
Set-up in 1968, we were tasked to bring the website of the Book Council up to date. Besides a new visual identity, the website also had new functions like Calendar, Resources, and Database. We kept to light graphics, choosing to focus on good typography instead.
As an on-going maintenance, we have been tinkering with the website over the years, such as a public events submission, to keep the website relevant for the local literary scene.
Details
Website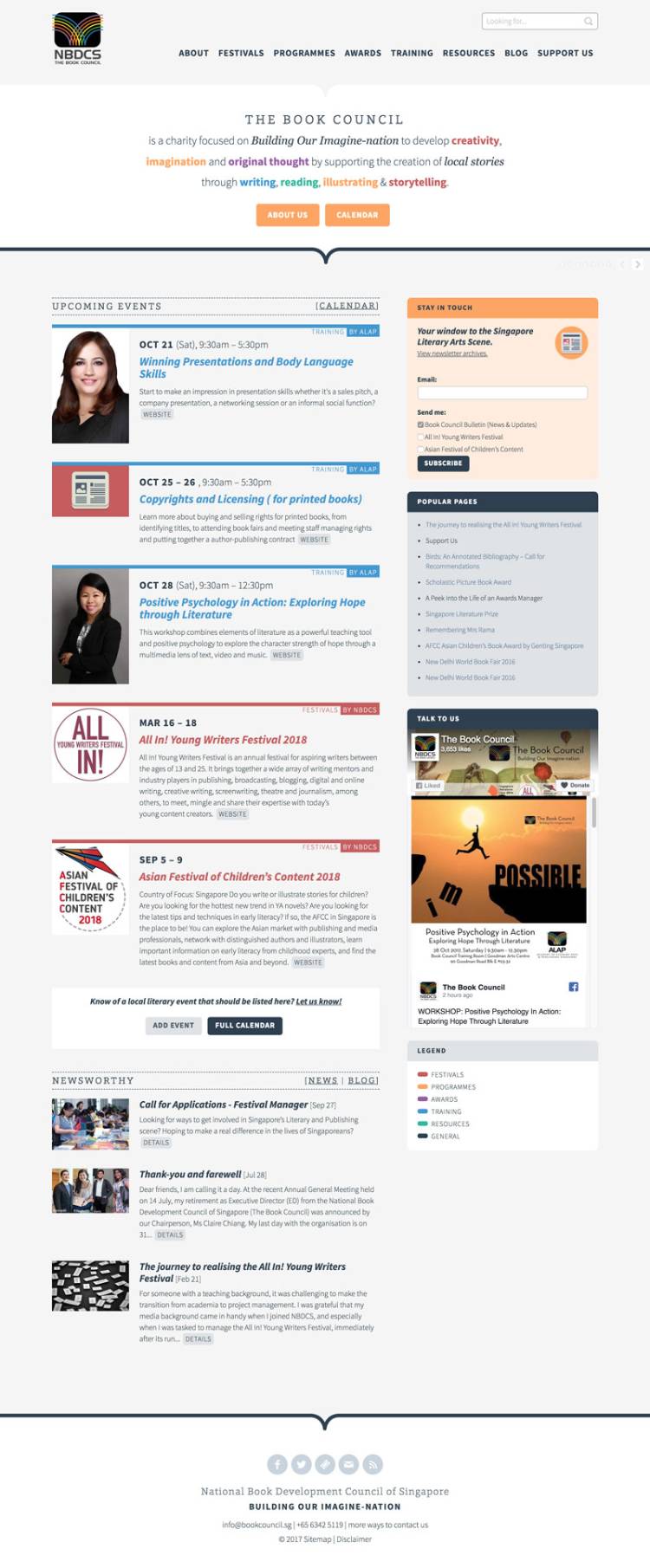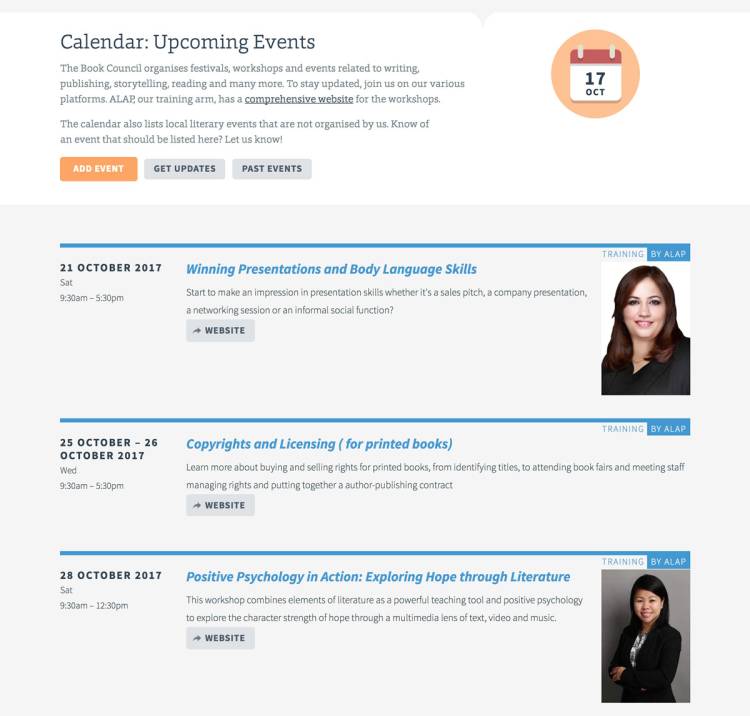 The calendar also automatically draws events from ALAP, a separate website for its training programmes. This cuts down on double-entry for our client.