Very!
Scope
Illustration
Web Design
Web Development

Brief
Very! is a hardworking video production house that creates quite smashing content! We love their work, and more importantly, their cooking! Check out their website to have a closer look at their work. Chances are you've probably already seen some of their work on TV.
Their brief to us was simple: Put them on the web, and make their website quirky and fun!
Seven years ago, we made a quirky little website for them. Seven years on, the production house has grown, and needed an updated site – both in terms of visual and functionality. And of course, a responsive site that looks good on mobile devices too.
1 of 2.
2017 Edition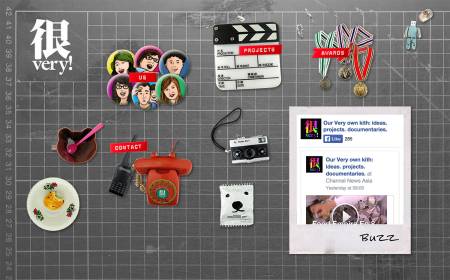 The new site retains the quirkiness of the old site, but with a more streamlined approach, and better social media integrations.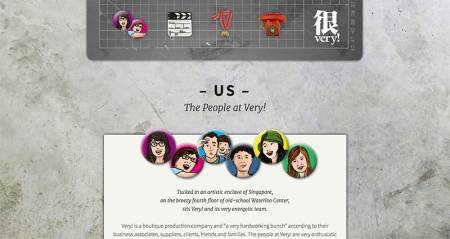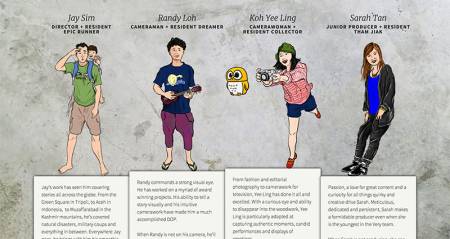 Caricatures of the crew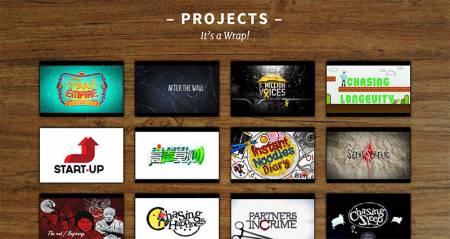 The projects page now showcases the works better, by allowing for videos embed and Flickr gallery integration.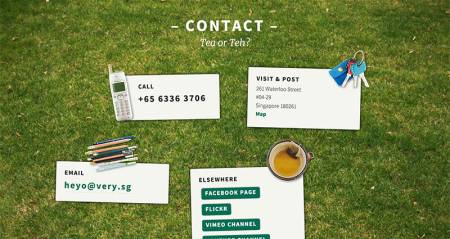 Different sections use different backgrounds, juxtaposed with the "object-navigation" approach. All to showcase the personality of Very! ? Fun-loving but very hardworking!
2 of 2.
2008 Edition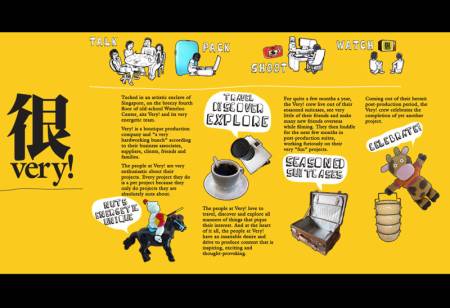 The old website from seven years (!) ago, also crafted by us.