Coffee Morning, Afternoon Tea
Brief
A simple tri-fold brochure for Esplanade's Coffee Morning & Afternoon Tea programmes.
This programme is targeted at Seniors, with musical performances by evergreen performers with activities and deals around the Esplanade thrown in. Coffee and tea at the in-house coffee joint is mandatory.
For the design, we wanted something direct and simple, with a touch of nostalgia thrown in. A key image of the kopitiam cup, brewing pot, and milk cans on a classic wooden table is used.
Details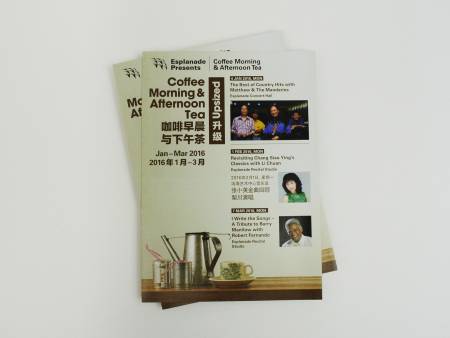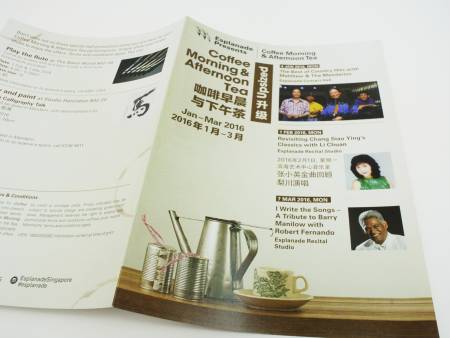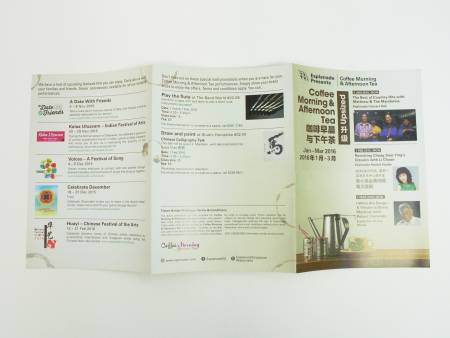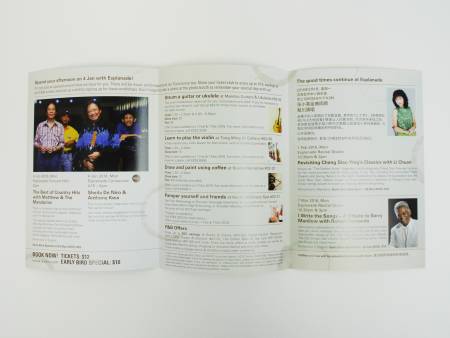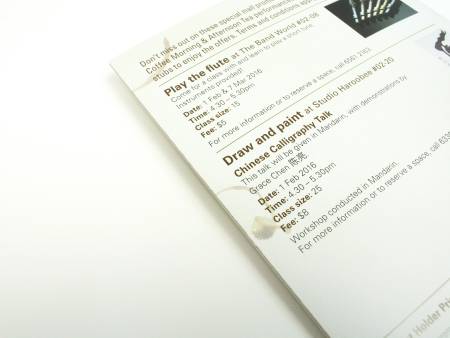 Some coffee stains